PRIMA WHITE
White rubber belts for transporting agri-food products
Our PRIMA WHITE belts with a white rubber compound are designed for the transport of agri-food products and comply with current safety and sanitary standards.
Our compounds allow complete resistance to any combination of abrasion, grease and re and meet European and American standards.
The body of the PRIMA WHITE belt is formed from several EP tex- tile layers.
Our teams are at your disposal to assist in determining the type and class of belt most suitable for your needs.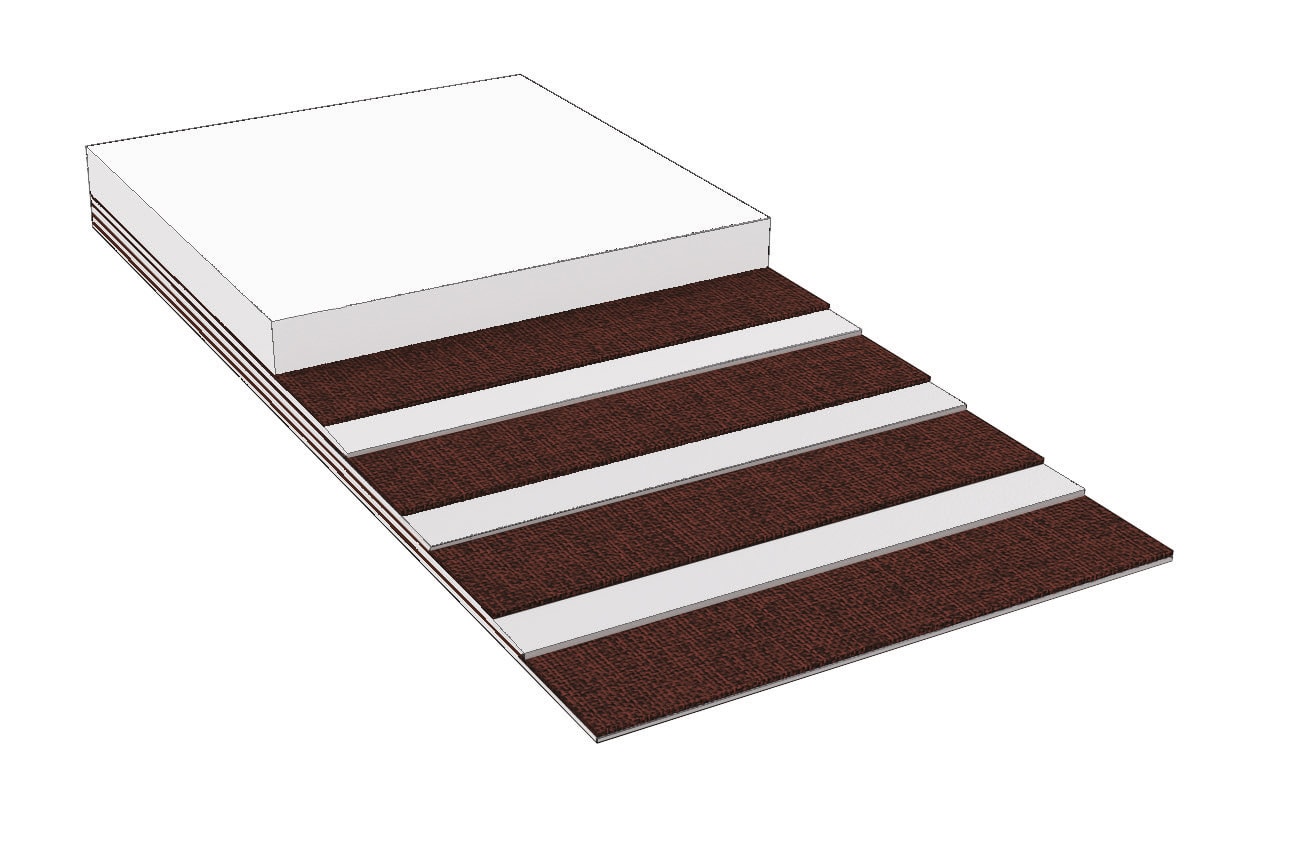 Our PRIMA WHITE belts can be provided with di erent types of rubber covers, resistant to abrasion, grease and oils, heat, cold or fire.