PRIMA LIFT TEXTIL
Elevator belt with textile carcass
PRIMA LIFT TEXTIL was specially developed to meet the technical requirements of bucket elevators with low and medium tensions.
PRIMA LIFT TEXTIL consists of a textile body formed from reinforced fabric layers providing excellent performance and stability over time, due to a controlled degree of elongation.
Our PRIMA LIFT TEXTIL belts are mainly used in cement works, and in the agri-food sector.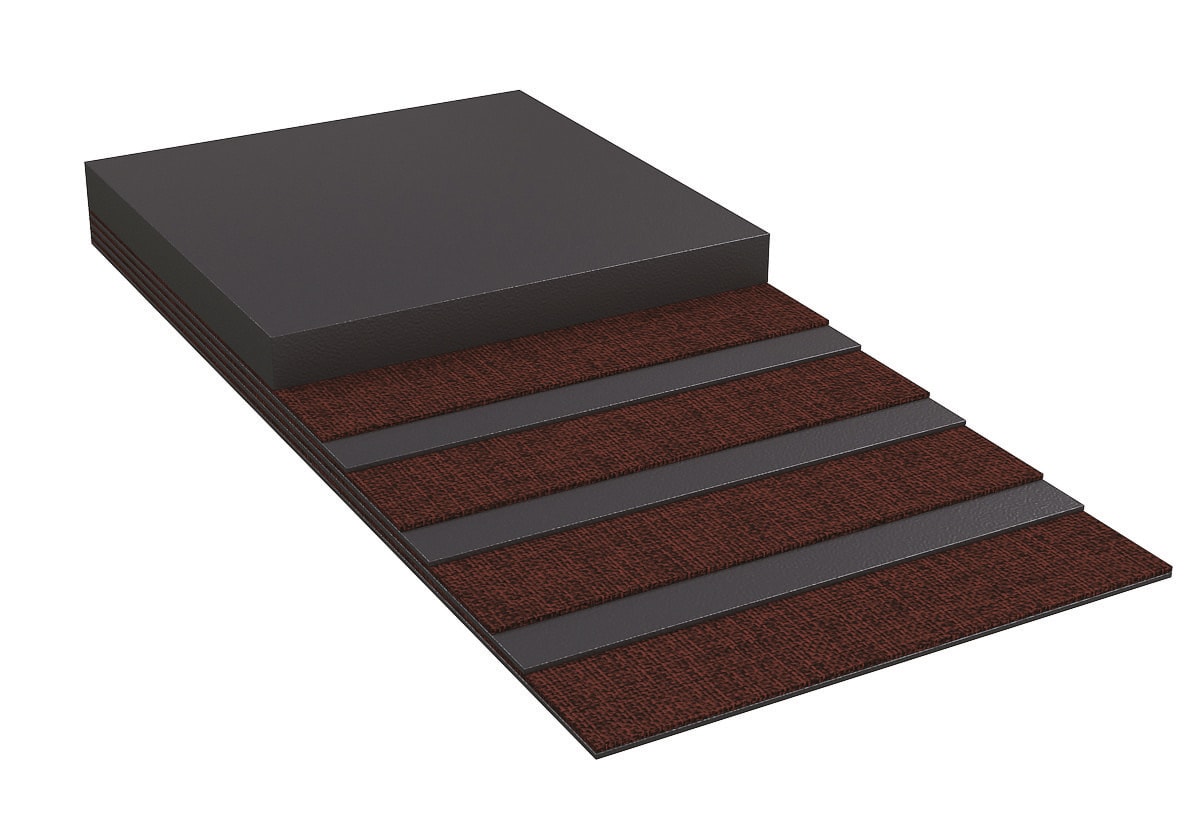 Waste recovery & recycling
ADVANTAGES OF PRIMA LIFT TEXTIL BELTS
Adaptée aux convoyeurs de moindre débit.
Suitable for small diameter drums
The compounds used are optimised for resistance to the materials transported and for the regulations currently in force (heat, grease, etc.)
Our PRIMA LIFT TEXTIL belts can be provided with di erent types of rubber covers, resistant to abrasion, grease and oils, heat, cold or fire.