PRIMA LIFT STEEL
Elevator belt with metal carcass
PRIMA LIFT STEEL was specially developed to meet the technical requirements of bucket elevators with medium and high tensions.
PRIMA LIFT STEEL consists of reduced elongation warp cords reinforced by two metal we s using closely-spaced steel cords. This design not only delivers excellent performance in terms of belt stability and guidance, but also boasts proven robustness in terms of bucket mountings, even over long periods of time.
Our PRIMA LIFT STEEL belts are mainly used in cement works.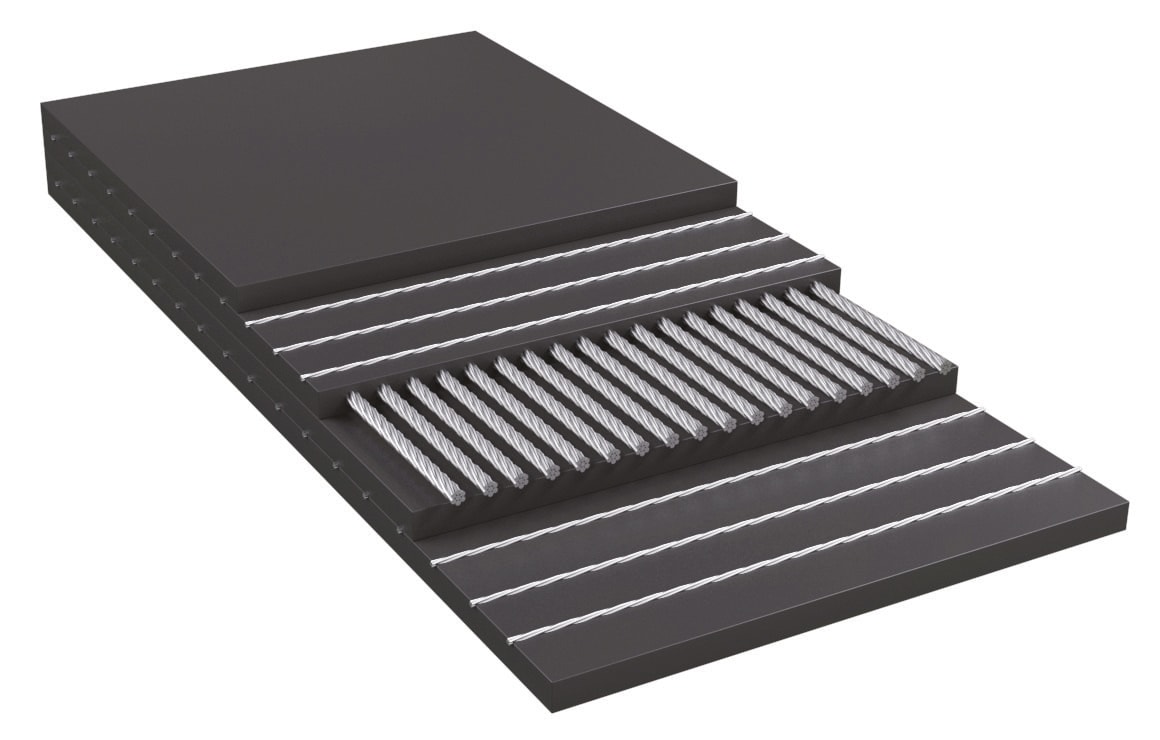 Waste recovery & recycling
ADVANTAGES OF PRIMA LIFT STEEL BELTS
Suitable for small diameter drums

The type of we used ensures buckets are held rmly
Excellent adhesion between the rubber and cords

The compounds used are optimised for resistance to the materials carried and for the regulations currently in force (heat, grease, etc.)
Our PRIMA LIFT belts can be provided with di erent types of rubber covers, resistant to abrasion, grease and oils, heat, cold or fire