PRIMA CORD
Metal belt design devised speci cally for complex or extremely testing operational environments
The PRIMA CORD belt is a hi-tech belt that is particularly used on conveyors subject to high levels of stress (frequent stops and starts, impacts, cuts, tears) and for conveyors with a winding curve on their trajectory where a traditional solution is not suitable.
In accordance with the EN ISO 15236 standard, PRIMA CORD is constructed with closely-spaced small diameter steel warp cords coated in a very elastic rubber layer and protected by two metal we s using very high elasticity we cords.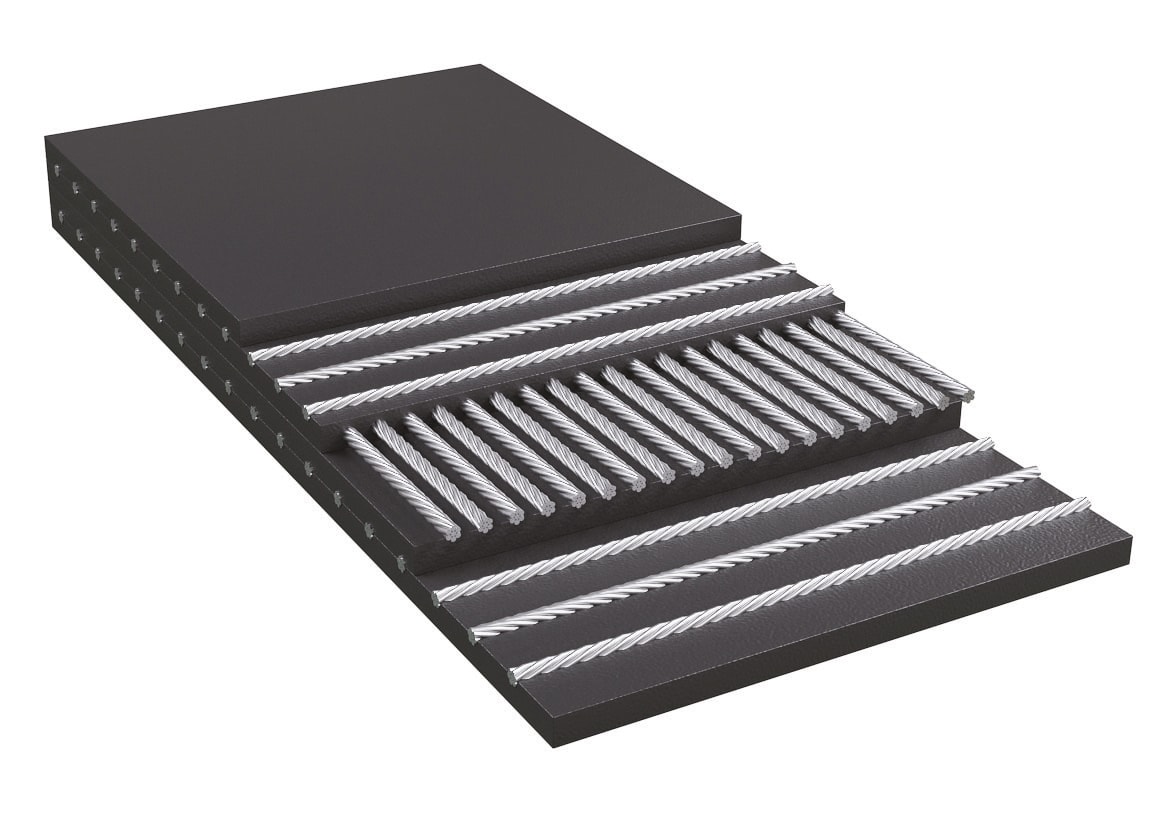 PRIMA TRANS
The PRIMA TRANS is a version of the PRIMA CORD containing a single metal we , protecting the warp cords in the upper compound area.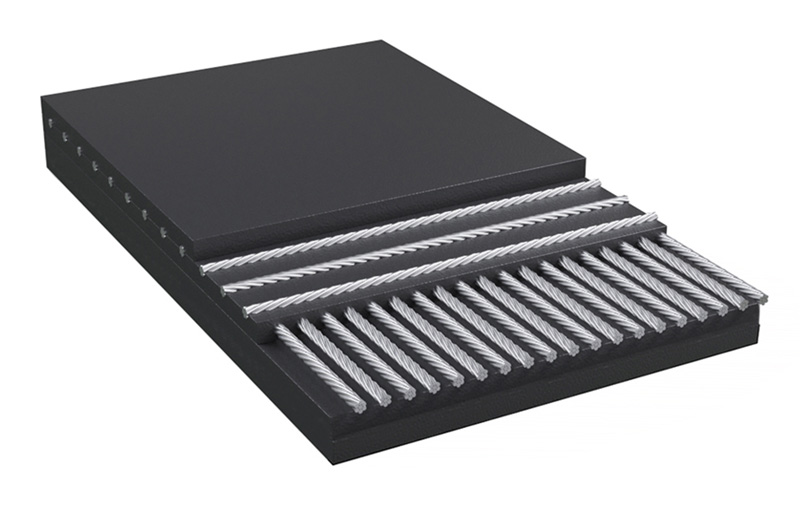 Depending on the operating environment, PRIMA CORD and PRIMA TRANS are available with two di erent types of warp cord :
4X7 cords with median elongation values for conveyors operating on curves in the horizontal and/or vertical plane


7X7 cords with low elongation values for conveyors with large centre distances and high speed operation






Waste recovery & recycling
ADVANTAGES OF PRIMA CORD AND PRIMA TRANS BELTS
Resistance to repeated impacts

A high level of resistance to repeated stops and starts

Resistance to penetration by external objects
Very suitable for the mechanical splicing approach

Excellent bond strength achievable through the hot vulcanizing method

Suitable for small drum diameters
Our PRIMA CORD and PRIMA TRANS belts can be provided with di erent types of rubber covers, resistant to abrasion, grease and oils, heat, cold or fire