PRIMA CHEVRONS
Belts designed for steep inclines
PRIMA CHEVRONS belts are used for the transportation of products in bulk on conveyors set at an incline of 20° or more. The chevrons prevent the transported material from slipping.
The design of the chevron is adapted to the type of product transported and to the conveyor's angle of inclination. The standard PRIMA CHEVRONS range consists of 7 di erent types of design with 4 di erent high of chevrons.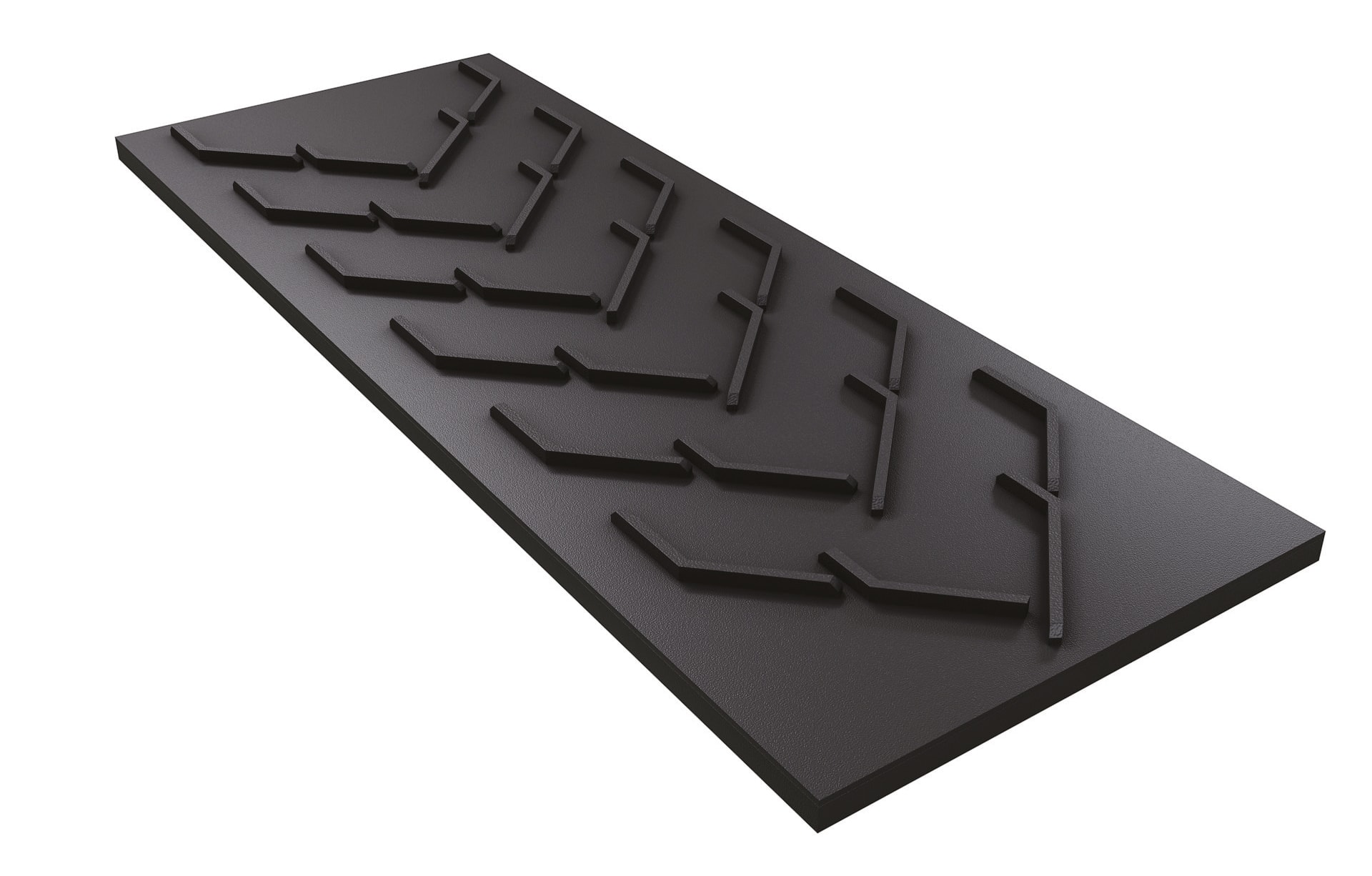 Waste recovery & recycling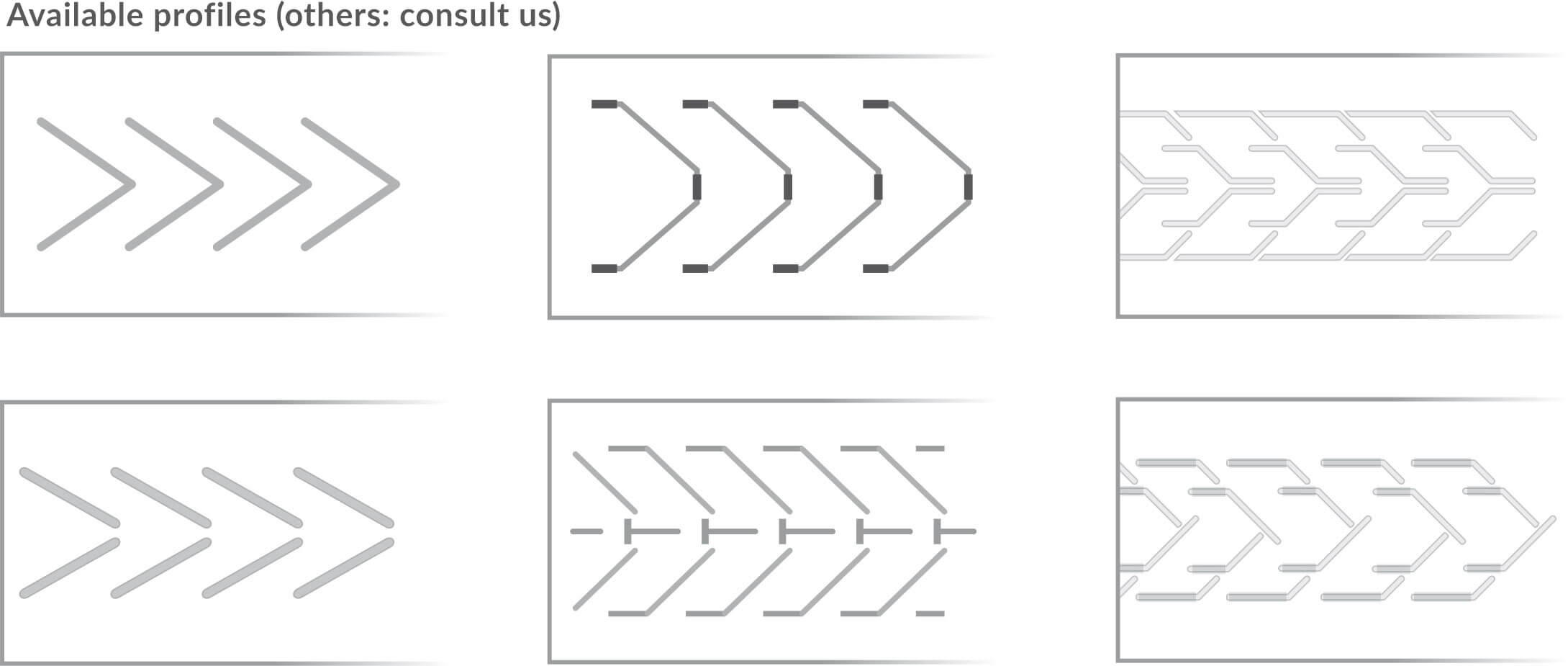 For all specific requirements, please contact us directly.
Our PRIMA CHEVRONS belts can be provided with di erent types of rubber covers, resistant to abrasion, grease and oils, heat, cold or fire