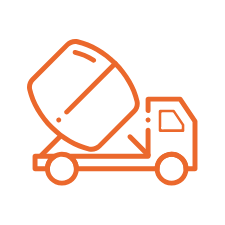 Cement works and quarrying
From the quarry itself to cement bagging operations, PROVULCO has a conveyor belt designed for every stage in your production cycle.
The numerous operations and tasks associated with the environment of a cement works demand their own tailor-made solutions. Short and long conveyor belts, bucket elevators, belts for transporting very hot clinker and belts for storage equipment, each task comes with its own challenges and therefore requires specific belts.
Provulco's experience and know-how have enabled us to develop a comprehensive range of conveyor belts catering to the needs of the cement industry.